Double click here to edit this text.
Buffalo Niagara Scottish Festival
August 17-18, 2019​
Address:
3755 Tonawanda Creek Rd Amherst, NY 14228

Held on the third weekend in August, the Buffalo Niagara Scottish Festival (former known as the Buffalo Niagara Heritage Village Scottish Festival and Highland Games) is the oldest held in Western New York celebrating its 35th year. In 2016 over 5,000 visitor passed through the gates to see : the Masters World Championship, where we set the bar pretty high for future games. This is a premier event for serious Heavy Events Fans and athlete's to attend.

​​Click on the logo for information about the Museum and all their up and coming events.

​BNHV Website: http://www.amherstmuseum.org/scottish.ht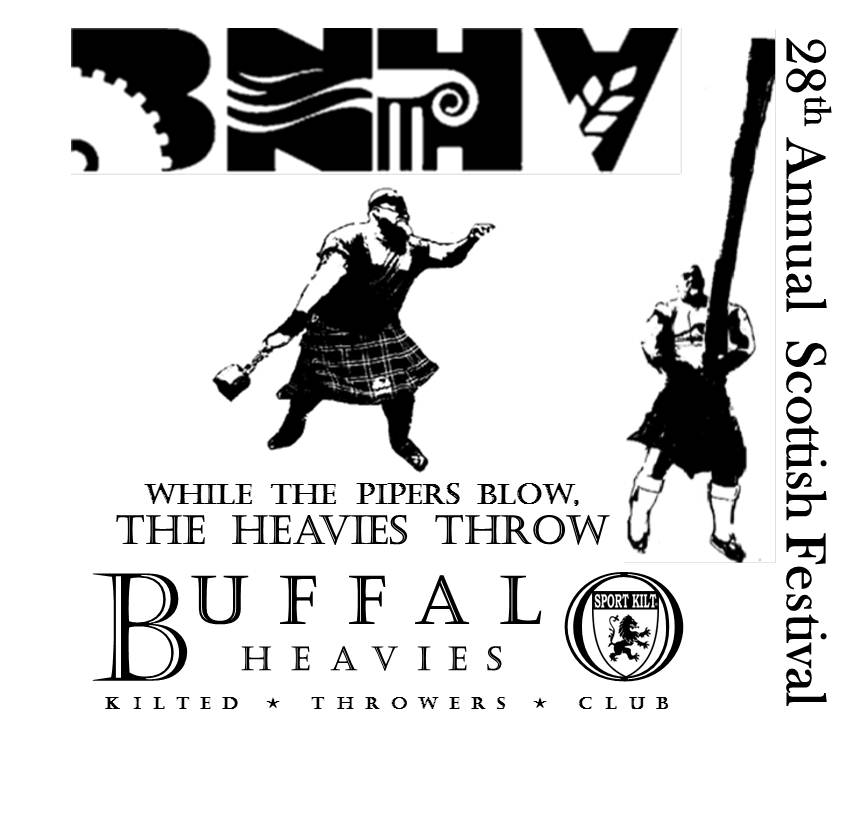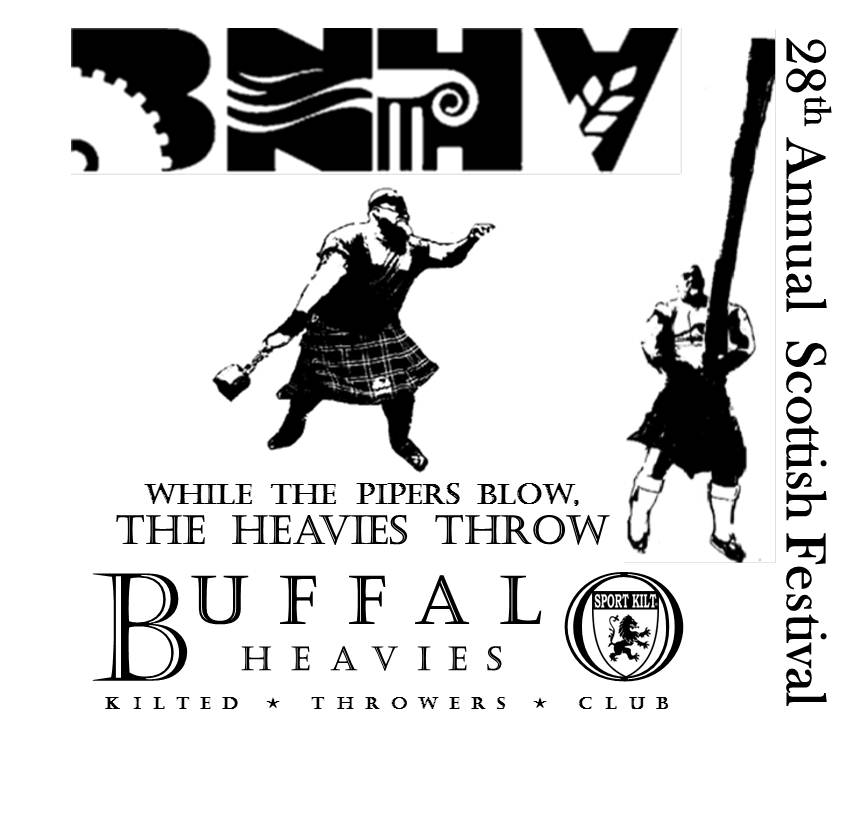 Double click here to edit this text.
Entering the Games
Athletes must contact athletic director
​Lou Iannone -
lou93@verizon.net
or find me on Facebook
​​Events to be Competed:
​Open Stone​, Heavy Stone, ​​Heavy & Light Weight for Distance, Heavy & Light Hammer, ​Weight Over Bar, Sheaf, Caber.​​​​
Double click here to edit this text.
Buffalo Niagara Scottish Festival
Highland Games Athlete info


Friday Aug 16: Pre festival Celidh at New York Beer Project 7pm
6933 South Transit Road, South Lockport, New York 14094

Saturday: Open men, Open Women and Youth compete
Sunday: Master Men, Masters Women and Super masters men compete

Things you need to know for both Saturday and Sunday competition

We are on the field competing at 9 am sharp, so plan on getting there
between 8am and 8:50am for registration, warm-ups etc.

Athletes are entering through the West gate and can park in the front lot near that gate.
(If you are facing the front of the museum, it is the gate farthest to the right, at the end of the parking lot.

You can drop off any equipment with your vehicle, but all vehicles have to be off the property by 9:30am (and will not be let back onto the property until after the event is over)

Athlete tent set up starts at the end of our registration tent and extends counterclockwise around the outside of the barrier tape. (Same as always)

Opening ceremonies, this year, will be at 11am both days. The flaming caber will be towards the end of that ceremony.

I need two volunteers both days to do and help with the flaming cabers. The curse of not turning it is broken, so any help is greatly appreciated. You should have time to do your event and still make it to the ceremony. You can PM now, or tell me when you show up)

Closing ceremonies are at 5pm, but we are going to announce our athlete winners at 4:45pm.
So that we can get in and out with our awards and that you have a crowd to cheer your accomplishments.

I will post any other info I get or will give further instructions on the field.

I appreciate everyone for coming this year and look forward to a great event.

Lou
BNSF AD